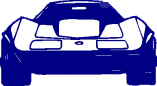 C4 (1984-1996):
Books & Shop Manuals
1953-2015
Corvette Black Book by Michael Antonick
The Corvette Enthusiast's Bible. Contains 142 pages of charts, illustrations, year-to-year facts, carburetor numbers, serial numbers, production figures, engine suffixes, options and more. A great pocket guide for swap meets and car shows.
#LIT-54
$21.95ea
© Copyright 2012. Bair's, Inc. All Rights Reserved.
Corvette is a registered trademark of General Motors Corporation and Chevrolet Motor Division.
No challenge to ownership is implied.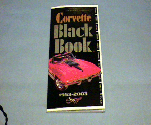 80-89
Owner's Manual
This manual was included in the glove box of your Corvette when it was new. Contains operating instructions, maintenance, lubrication, minor troubleshooting and specifications. Specify year.
#LIT-57
$39.00ea